This is a father and daughter shop of handmade, reclaimed & recycled wood creations. This Eco minded shop is located "in a beautiful small town of Saint-Andre-Avellin, in the province of Quebec in Canada". They have a nice assortment of products available on their Etsy site.
One of the items they make is a Pencil Holder/ Desk Caddy.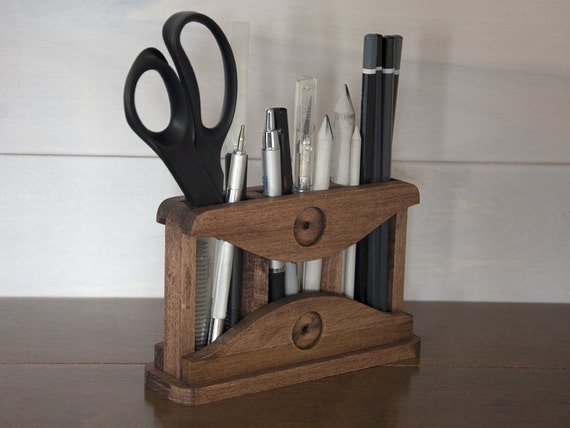 Made from reclaimed maple wood. With its modern and rustic style, it will help you clean up your workspace or organize your art supplies. There are three rectangular holes for pencils, pens, paint brushes, scissors or other office supplies.

DIMENSIONS :
Height : 4-1/16″ (10.3 cm)
Length : 6-7/16″ (16.4 cm)
Width : 2″ (5 cm)
My thoughts: Eco & purposeful! LOVE the good motives in using reclaimed wood. A hand crafted item that's as good looking as it is practical. & I like how they finished the wood- very smooth. The photo below shows my organized incense supplies. 
Notes From Dawn received the desk caddy from Eco Kazen in exchange for an honest review. A positive review is not guaranteed, and all opinions are my own. No other compensation was received.