Handmade Satin Bonnets & Accessories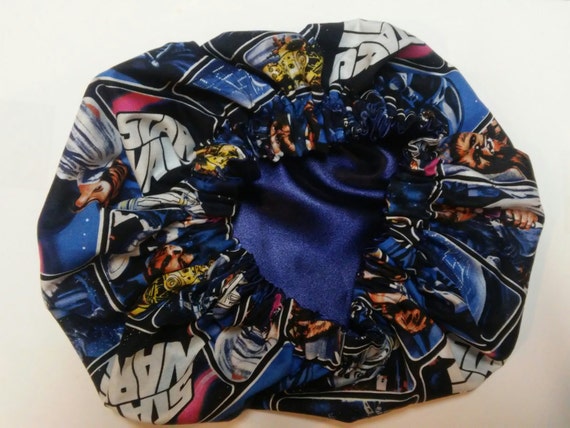 A child's size satin cap in a terrific Star Wars print.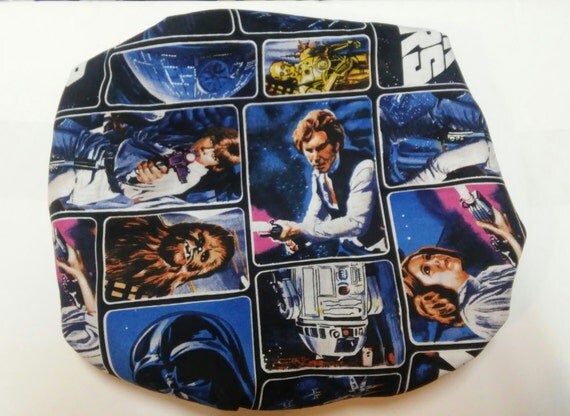 WHAT do they do when worn? Keeps your tresses moisturized, frizz-free, and beautiful. My reviewer typically uses a silk pillowcase. But this satin lined cap is a less expensive option and is a big help with moisture retention for his unruly hair. No more morning frizzy.
Handmade by The Honeycomb Brand in Cincinnati Ohio.
Business owner Alicia accepts custom orders.
The Honeycomb Brand provided a product to help facilitate the writing of an honest review. A positive review is not guaranteed, and all opinions are my own. No other compensation was received.