GET WILD : SHOW OFF YOUR SPIRIT ANIMAL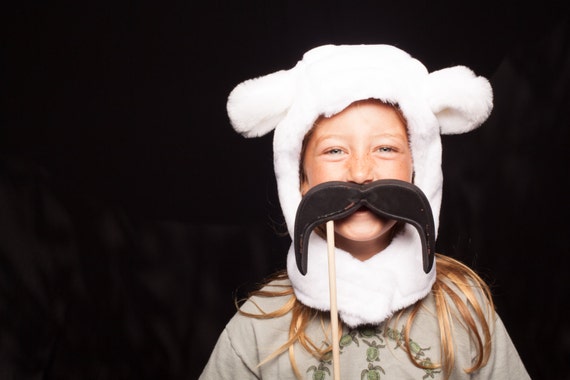 whimsical and practical animal hats. Great for every day wear, these hats offer warmth and comfort for neighborhood strolls, hiking, skiing or just sitting quietly on the mountain top.
I am thrilled to review the Yabbles Polar Bear hat. It is absolutely wonderful! Quality faux fur- soft inside lining. It fits perfectly; has enough room for a toboggan hat underneath if using for super cold weather or skiing.  Yabbles hats are made to order. Recommend checking out their site and finding your personal style.
Babs Kavanaugh
Yabbles owner/creator. "I do all of the sewing, using the best quality fabrics I can find. This business was restarted with my youngest daughter a few years ago. She asked me to make animal hats for the counselors at Berkeley Family Camp. (We have gone to camp every summer for the past 35 years. She spent her summers there while in College). Many years ago I was a craftsperson and Toy designer. I did the Renaissance Fairs in Northern and Southern CA. I also worked for a Collectible gift company designing toys. Then I went on to other work in Health Care and Education. With my daughter's nudging – I am back to designing. I now do both – my consulting work and my designing and hat/toy making. The picture of the polar bear hat was taken in Yosemite in the High Country."
Yabbles will be at the Stardust Arts & Craft Festival Laguna Beach, California this holiday season. Visit sawdustartfestival.org
Yabbles provided the polar bear hat to help facilitate the writing of an honest review. A positive review is not guaranteed, and all opinions are my own. No other compensation was received.