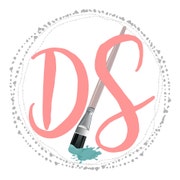 Custom Kid's Art Display is one of many hand crafted personalized gifts from Designed Signs in Atlanta, Georgia.
"Look What I Made" is a sentiment that sums up the boundless creativity enjoyed by children. This artwork display is a wonderful addition to any playroom or kitchen to show off their latest masterpieces.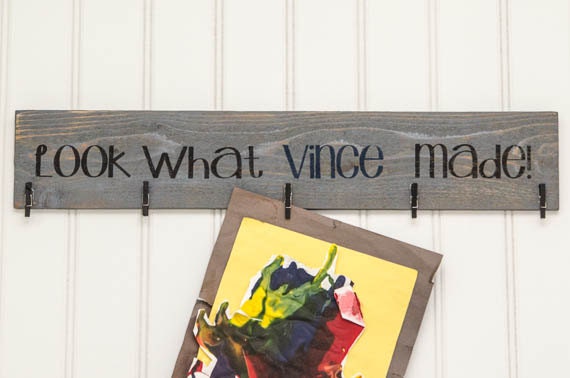 Love this art display to show my little one's efforts. It is so important to show them that their creations are valued. And it's enjoyable to see how much they like to look at their own work 🙂
Mandy Hinrichs. Owner, Maker, Designer.  "Like many stay at home moms, I had a successful career before children. Starting Designed Signs has allowed me to feed my entrepreneurial drive while being near my boys. My boys and husband are my first passion, but painting is an exceptional second."
Mandy's favorite subjects are family subjects including weddings, anniversaries and nurseries. And she is thrilled to create custom work for her customers.
Designed Signs has been fortunate to be featured on the cover of The Handmade Seller Magazine, Kids Nation Magazine, Sunshine Artist Magazine, The Joyful Entrepreneur, Certifikid, numerous blogs & Etsy Treasuries. DS will be featured in a local artisan spotlight at Pottery Barn this July at the Mall of Georgia.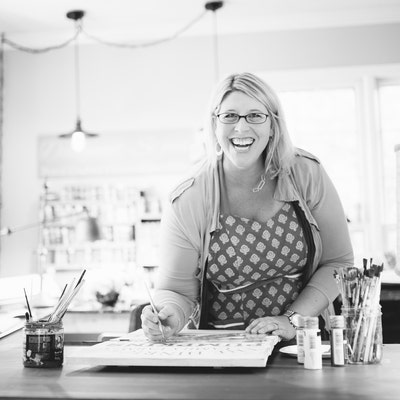 Mandy Hinricks provided this sign to help facilitate the writing of an honest review. A positive review is not guaranteed, and all opinions are my own. No other compensation was received.