Music publishing house founded in 1986 by Sylvain Lemay, Les Productions d'OZ has quickly established itself as a leader in classical guitar music publishing, both for solo instrument and in ensemble music settings.
Les Productions d'Oz has published nine ukulele books by composer Samantha Muir. I'll share a few things about two of them.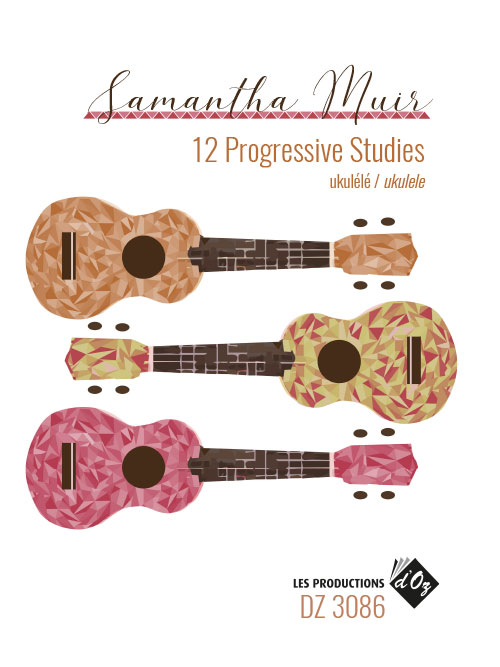 The Twelve Progressive Studies book has 24 pages and is suggested as an easy to intermediate level. I would recommend some previous ukulele background for this and for any of her books. The books contain original pieces for the ukulele in both tab and notation. 
The Classical Ukulele Method book is the largest of her ukulele books with 60 pages. It is suitable for self learning and would be good for use as part of an educational curriculum. I would suggest pairing it with something like the Hal Leonard method book. As an FYI, in this book Ms Muir uses a different approach to fingering notation (PIMA) then I am use to. She alternates fingers on strings and she doesn't use A, just PIM. I don't care for this technique and I like to stick playing with the P for string 4, I for 3, M for 2 and A for 1. I have been use to the ukulele playing style of James Hill and Daniel Ward. 
All nine books have similar covers which I think are artistically pleasing.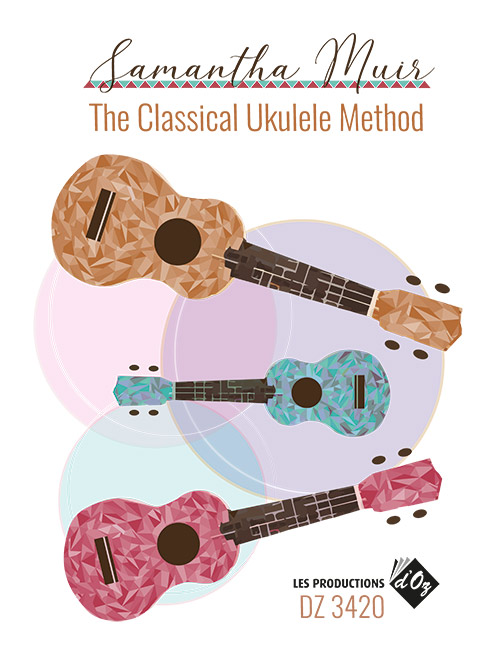 Les Productions d'Oz provided Samantha Muir's ukulele books to help facilitate the writing of an honest review. A positive review is not guaranteed, and all opinions are my own. No other compensation was received.